We have a unique blend of expertise in customer care, AWS, and adoption management. We can help you:
Get the most out of Amazon Connect and AWS in order to build customer care solutions

Leverage AWS services to build solutions and integrate with third-party products, like Salesforce, EPIC and Microsoft CRM.

Seamlessly migrate users and customers to Amazon Connect while providing an integration to the Office Phone system of your choice!
We work seamlessly with Ring Central, 8X8, ShoreTel/Mitel, CISCO, Skype for Business and most popular phone systems!
Investigating Amazon Connect for the first time, looking to migrate your production contact center, or hoping to take customer care further though Amazon Connect, we offer a wide range of services.
Demo – If you would like to sample the AWS Connect experience, we can generally bring you up on our demo system in less than 1 business day!  Log into the call center,  experience and manage incoming calls to a call flow branded for your company!
Discovery  includes a comprehensive review of current and future needs, business drivers, KPIs, call flows, reports, and detailed analysis to determine if Amazon Connect can meet your needs and how.
Proof of Concept involves creating a non-production instance of Amazon Connect to demonstrate how your business's use cases are supported in the product.
Pilot to Production support includes a detailed plan, including migration management and go-live support, to move from your business's legacy system to Amazon Connect.
Our Deployment Methodology puts a structured engagement plan in place, including an organization-wide communication strategy, leadership and employee engagement, end-user training, and documentation to ensure employees and customers alike play an active role in the change, receive the training and support they need, and are excited to move to Amazon Connect.
The DrVoIP difference: the Dextr Agent Dashboard!


DrVoIP is a Certified AWS Service Delivery Partner!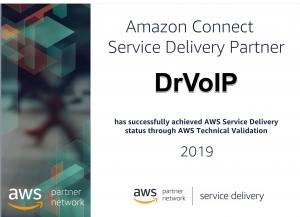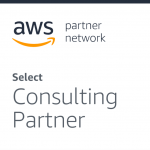 DrVoIP been delivering customer care solutions to companies for more than 15 years, including building proprietary customer care solutions and migrating legacy contact centers to more modern platforms.  Our certified Amazon Connect experts along with our team of  software engineers will provide your organization with consulting and professional services, 24/7 support, training, and documentation to ensure your success.
Other Useful DrVoIP Amazon Connect Subject Matter Posts:
Summary
We have yet to find a Call Center requirement we could not implement with Amazon Connect and the every growing library of Amazon Web Service solutions!  If you can see it and express it, we can implement it.   Let's put our heads together and construct a call center that meets and exceeds your call center requirements!   Contact DrVoIP@DrVoIP.com