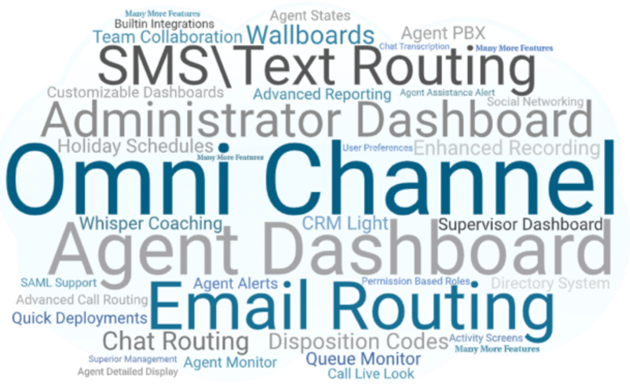 We Design, Deploy, Service and Customize!
Since 2008 DrVoIP had been working  in the support of VoIP based call centers from CISCO, Avaya and Mitel/ShoreTel solutions.   Since 2017 we have focused exclusively on AWS services with a particular focus on 'Amazon Connect" call centers.  From Recording and Voice Mail solutions, through Workforce Management and Voice analytics we have provided custom software  integrations on time, on budget and with the highest customer satisfaction scores.  Our references are public, verifiable and serve as a guide to our abilities and commitment to excellence.   We are not here to run up your professional service bill.  We are here to help you realize your call center vision an always work on a "fixed fee" basis.  We deploy "virtually" and "globally" so just click or call! – DrVoIP@DrVoIP.com
DrVoIP fixed cost deployment packages (please request our Planning Document):
1 – Amazon Connect Basic Configuration of 5 Customer Service Queues, 5 routing profiles and basic call tree (i.e IVR)  

Flat fee of $1500 – this includes setup of an Amazon Connect Instance in your portal, basic inbound routing, IVR call tree, Call Back from queue opiton, as we also include Dextr free trial (NOTE: your team has ownership for adding agents and assigning the agent to a routing profile that dictates which queues that agent is a member of.  We configure the first 10 agents and there is not limit to the number of agents you can add).
Voice Mail Option $500 – includes email of a WAV file and/or SMS delivery with Transcription option. – This options creates an opportunity to have callers enter an extension number to reach a specific team member.  If the team member is unavailable, the caller may leave a voice message or transfer to another team member.
Voice Mail Option with Speech Recognition & dial by name $500  – This provides the same voice mail options as above, but enables callers to speak the name of the agent.
SMS inbound request for Call Back $500 – Enables customers to send "call me" to your text number and be placed in queue for a call back when an agent becomes available.

2 – Amazon Connect Advanced Feature Creation for LEX BOTS!
3 – Amazon Connect CRM Integrations for other than Salesforce, Freshdesk, Zoho or internal data dips to your intranet based database.
4 – Basic outbound list driven auto dialer!
$1500 Feed your call center a list of phone numbers to dial and play recordings, prompt and collect customer input and transfer to customer service queues! Typical use cases include appointment reminders,  marketing campaign, polling, emergency announcements.
Free Trial of Dextr Dashboard is included!
To order an Initial Basic Configuration package and receive a detailed planning guide click here .  
Contact DrVoIP@DrVoIP.com or Better yet,  Call 800-946-6127 ask LEX for the the Doctor!
Amazon Connect Call Center build strategy
We offer qualified companies a no cost "Proof of Concept " (POC) Amazon Call Center Instance built in our portal for your use and testing with your agents able to log in and take phone calls on a number we provide.  A POC can be set up within a few hours!  From the POC, we design and deploy a solution that meets your requirements in your Amazon Connect portal.  We make use of our discovery process and planning guides.   We also build our solutions with our own Agent dashboard, named Dextr.   Dextr  provides the core feature set  that all call center professionals expect including voice, text and email routing to the 'next available agent'.   We can also provide outbound "auto campaign dialers" to increase agent productivity for notifications, recorded announcements and appointment reminders.
Your TCO is further reduced, when compared to the cost of the  software engineering or professional services required to obtain the same feature set as that available to Dextr subscribers.    Dextr is a UCaaS solution that front ends Amazon Connect Instances with a custom agent dashboard and supervisor display.  Any enterprise with an Amazon Connect instance can onboard themselves at https://Dextr.cloud.  We deploy "virtually" and "globally" so just click or call!
DrVoIP Amazon Connect for the Business Manager
DrVoIP Amazon Connect for the Technical Manager
DrVoIP YouTube Channel – Complete Amazon Connect Configuration training!
DrVoIP is a Certified AWS Service Delivery Partner!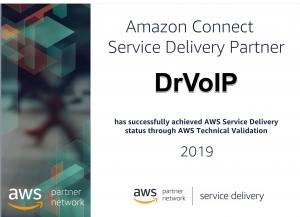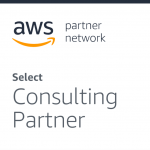 DrVoIP been delivering customer care solutions to companies for more than 15 years, including building proprietary customer care solutions and migrating legacy contact centers to more modern platforms.  Our certified Amazon Connect experts along with our team of  software engineers will provide your organization with consulting and professional services, 24/7 support, training, and documentation to ensure your success.
Summary
We have yet to find a Call Center requirement we could not implement with Amazon Connect and the every growing library of Amazon Web Service solutions!  If you can see it and express it, we can implement it.   Let's put our heads together and construct a call center that meets and exceeds your call center requirements!   Contact DrVoIP@DrVoIP.com