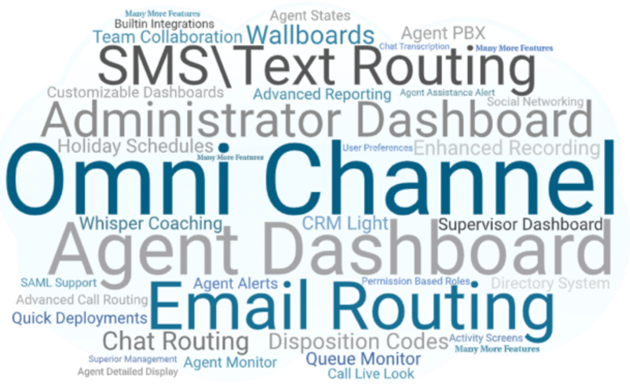 DrVoIP fixed cost deployment packages:
1 – Amazon Connect Basic Configuration of 5 Customer Service Queues, 5 routing profiles and basic call tree (i.e IVR)  https://www.drvoip.com/product/?id=amazon-connect-basic-configuration-package-1

for a flat fee of $1500 (DrVoIP 10 hour block) – this includes setup of an Amazon Connect Instance in your portal, basic inbound routing, IVR, Call Back, as we also include Dextr free trial (your team has ownership for agent assignment and there is not limit to the number of agents you can add).

2 – Amazon Connect Advanced Feature Creation for LEX BOTS!

for a flat fee of $1500  (DrVoIP 10 hour block) we can add in LEX speech recognition to your IVR call tree defined in the basic configuration.  A most likely use case is creating a "Dial by Name" directory that provides some  phone system like features.

3 – Amazon Connect CRM Integrations for other than Salesforce, Freshdesk, Zoho or internal data dips to your intranet based database.

This is dependent on the SOW but is generally within our $1500 (DrVoIP 10 hour block).

4 – Basic outbound list driven auto dialer!

$1500 (DrVoIP 10 hour block) Feed your call center a list of phone numbers to dial and play recordings, prompt and collect customer input and transfer to customer service queues! Typical use cases include appointment reminders,  marketing campaign, polling, emergency announcements.
To order an Initial Basic Configuration package and receive a detailed planing guide click here  .  Contact DrVoIP@DrVoIP.com or Better yet,  Call 800-946-6127 ask LEX for the the Doctor!
Amazon Connect Call Center build strategy
We offer qualified companies a no cost "Proof of Concept " (POC) Amazon Call Center Instance built in our portal for your use and testing with your agents able to log in and take phone calls on a number we provide.  A POC can be set up within a few hours!  From the POC, we design and deploy a solution that meets your requirements in your Amazon Connect portal.  We make use of our discovery process and planning guides.   We also build our solutions with our own Agent dashboard, named Dextr.   Dextr  provides the core feature set  that all call center professionals expect including voice, text and email routing to the 'next available agent'.   We can also provide outbound "auto campaign dialers" to increase agent productivity for notifications, recorded announcements and appointment reminders.
Your TCO is further reduced, when compared to the cost of the  software engineering or professional services required to obtain the same feature set as that available to Dextr subscribers.    Dextr is a UCaaS solution that front ends Amazon Connect Instances with a custom agent dashboard and supervisor display.  Any enterprise with an Amazon Connect instance can onboard themselves at https://Dextr.cloud.  We deploy "virtually" and "globally" so just click or call!
DrVoIP Amazon Connect for the Business Manager
DrVoIP Amazon Connect for the Technical Manager
DrVoIP YouTube Channel – Complete Amazon Connect Configuration training!